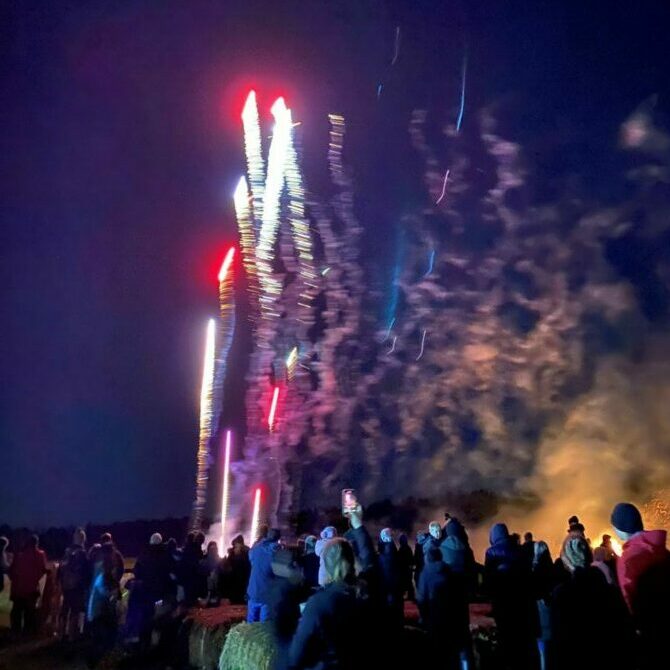 *****UPDATE****THANKS SO MUCH FOR ALL YOUR SUPPORT, THIS EVENT IS NOW SOLD OUT****
THIS IS A TICKET ONLY EVENT
Join us on the 05/11 for bonfire night with a small LOW BANG fireworks display… perfect for families with young children.  We'll have a relaxed atmosphere, with a cosy bonfire, sparklers, traditional bonfire food and warming hot drinks.  Our fireworks display will be short, and we are not professionals so please accept that there might be some delays! Please also note that these are not "no bang", there will be some fizzes, pops and crackles but there will be none of the really loud bangs. Admission will be from 5pm, the plan is to light the bonfire soon after 6pm and to have the fireworks at around 6.45pm to allow for late comers.
Children aged 2 and under do not need a ticket.
This is an all outdoor event, please dress expecting it to be freezing cold and muddy / wet!
This event is not suitable for dogs.